---
Fiona Ann Moss (she/her) / Presenter
---
Fiona Ann Moss (she/her) shows
---
I have been into music for a long time, regularly listening to the charts of the day from the 70s onwards. I got into reggae working in Manchester's Moss Side area, where there is a large Afro Caribbean community and reggae was a huge part of life there. Later, I hit the dance scene working at three unofficial community radio stations back in the 90's in Manchester, better known as pirate radio.
By trade, I am an electronics engineer and have designed high end audio amplifiers and fault finding and repair of all things electronic. My hobbies include hill walking, running, collecting antiquarian books, collecting and restoring valve radios and building dolls' houses. Last year, I took the plunge and did a basic diploma followed by an advanced diploma in skin care and beauty, gaining a distinction in both diplomas.
I consider myself a warm hearted, kind person who always goes that extra mile to help others. I am fun loving and like a laugh.
I joined Trans Radio UK in November 2019 and never looked back. It's a joy to be part of a community where acceptance is not questioned. I began my femme journey way back into single figures where the feelings of not being the correct gender began, I suppose you could call me a crossdresser back then but as I got older and wiser, I knew there was more to it than dressing alone.
I co-host a show with my wife, Sammi Riot. I told her about Fiona a couple of years ago.
I am into are Garage, speed Garage, Breakbeat, 4×4 Bassline, Drum and Bass, neurofunk, Rave, Hardcore, Techno, Acid Rave, Acid Techno, Reggae, Dubstep, Jackin House, Jump up drum and bass, Uplifting Trance and of course all pop from the 50s to 00s to name but the most popular…. ohhh and jungle!!!
Thank you for reading my biography, hugs and kisses,
Fiona Ann Moss xxx
Fiona joined TRUK in November 2019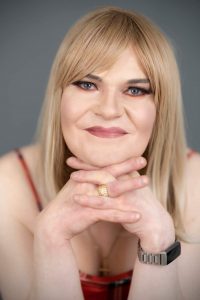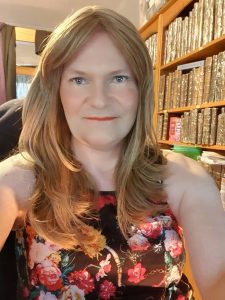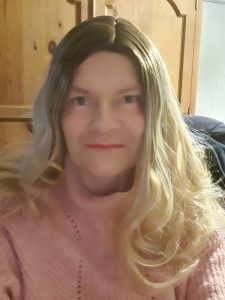 ---