---
Michelle Evans (she/her) / Presenter
---
Michelle Evans (she/her) shows
---
Hello I'm Michelle, and I've been with TRUK since March 2019. I present "The Blues and Soul Show" playing an eclectic mix of Blues, Soul, Rock'n'roll, Rhythm & Blues for two hours every Tuesday at 8pm. I was born and raised in Manchester, where I gained my love of The Blues by regularly attending the legendary "Band On The Wall". I gained her love of classic soul thanks to her sister letting her have her old Stax and Motown records.
When not listening to, and playing Blues and Soul on the radio, I am a massive Blondie superfan, after sneaking out aged 13, to see them live at The Free Trade Hall, Manchester in 1979. I even made a brief appearance in the recent Sky Arts documentary about Blondie's drummer, Clem Burke: My View.
I left Manchester in 1995 and now live in sunny Cambridge where I am struggling freelance music journalist.
I am a member of The Independent Blues Broadcasters Association, contributing to the IBBA Top 40 Blues Album Chart. And I am also a member of The UK Blues Federation.
Michelle joined TRUK in March 2019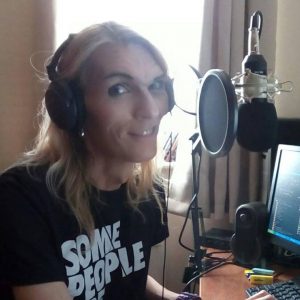 ---