---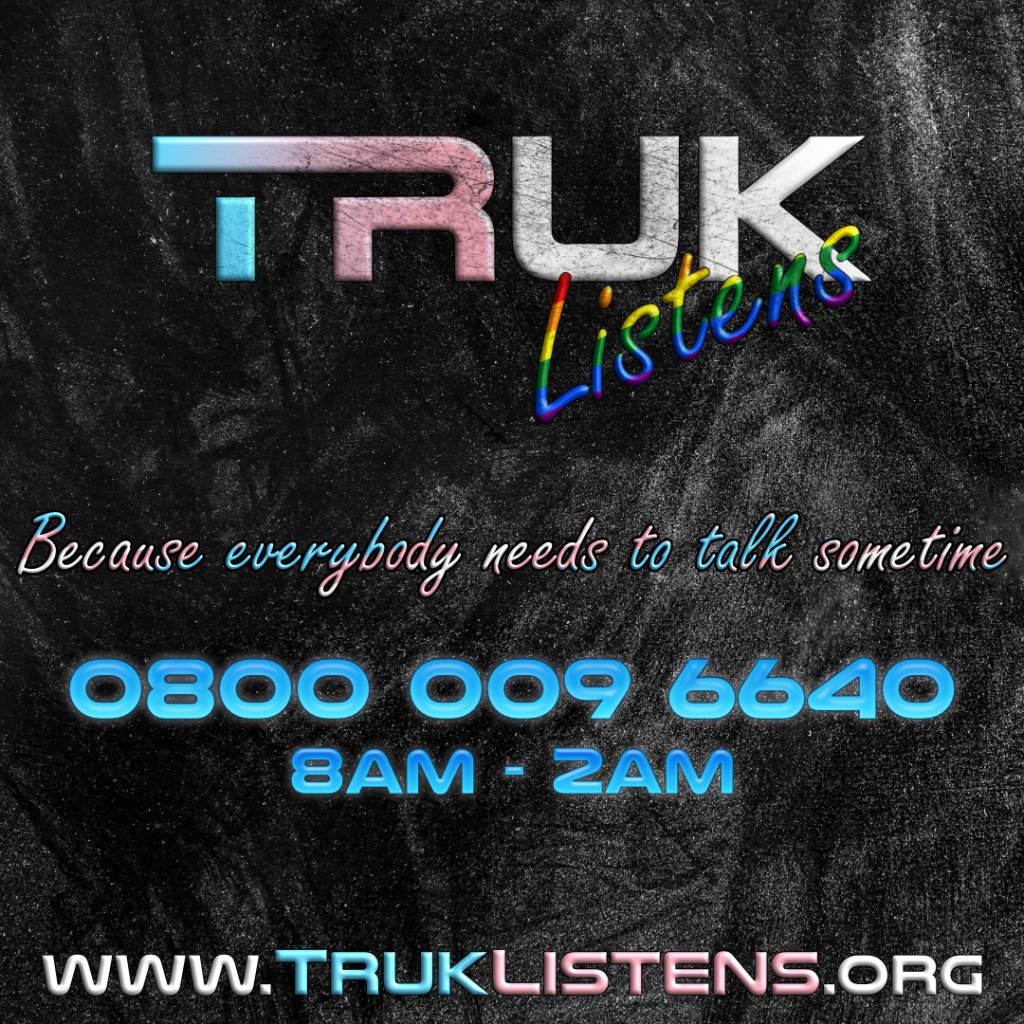 TRUK listens is a service brought to you by Trans Radio UK.
We are here to listen to those who need someone to talk to
TRUK Listens was due to go live in 2021 but with the amount of people contacting Trans Radio UK for support it was decided to bring the launch forward and TRUK Listens opened its lines on 15th June 2020
Originally TRUK Listens was set up as a text based service but with 96% of the people who contacted us wanting to talk it was decided to turn this into primarily a telephone service and this was launched on 1st March 2021 with a free phone number with no cost to the caller. The option to WhatsApp us on the same number has been added for the people who may not want or are not in the position to talk.
TRUK Listens became TRUK Listens CIC in February 2021 as we felt it was important to show that we have charitable interests. In the future we aim for TRUK Listens to become a charity.
For more details including how you can get involved please visit the website
---