---
---
DJ Trans Sister (she/her) shows
---
DJ Trans Sister is a true master of darkness, a goth icon who has spent years perfecting their craft and becoming one of the most respected DJs in the underground goth scene. With a passion for all things dark and haunting, DJ Trans Sister has a talent for creating eerie soundscapes that transport listeners to another world.
Born and raised in the GTHA, DJ Trans Sister has been a fixture in the goth community for years, spinning darkwave, post-punk, and other goth classics that have become the soundtrack to countless late-night adventures and underground gatherings. With a vast collection of hifi tracks and an encyclopaedic knowledge of goth and alternative music, DJ Trans Sister has a knack for blending classic tracks with modern gems to create a brooding atmosphere that captivates audiences and keeps them spellbound.
In addition to their DJ work, DJ Trans Sister has been involved in the production of some of the most exciting and innovative goth events in Hamilton. Their ability to curate unique and immersive experiences has earned them a reputation as a true goth visionary and tastemaker.Whether playing to packed clubs or intimate gatherings, DJ Trans Sister knows how to create a truly unforgettable experience that leaves audiences craving more. With their finger on the pulse of the underground goth scene and a deep understanding of the power of music to transport and transform, DJ Trans Sister is a true goth icon and a force to be reckoned with in the world of alternative DJing.
DJ Trans Sister joined TRUK in March 2023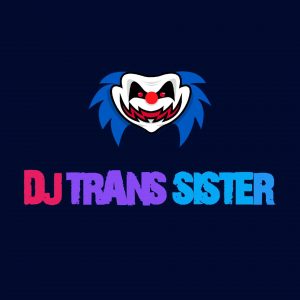 ---