---
---
DJ Bear (he/him) shows
---
Hi Everyone! I'm DJ Bear,
I started DJing on my local hospital radio station at the age of 13 and went on to DJ in clubs and bars professionally for well over 25 years.
My taste in music is extremely eclectic so on my shows you'll never really know what you might get. That said I have an extensive collection of dance cover versions, remakes and remixes so expect plenty of that.
Raised in Birmingham and still living here. Have lived all over but gravity always seems to pull me back, been with my partner for over 20 years and we're now happily married. Cis male and a great believer that we are stronger together as a community so extremely happy to be strengthening bonds via TRUK.
"You can't hum a bass drum" – Pete Waterman
DJ Bear joined Trans Radio UK in January 2022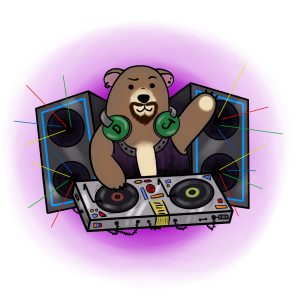 ---