---
Who is she then?
Well here goes……
She is a very talented experienced Entertainer and Radio Presenter/Producer, initially working with ILR and the BBC on various documentary programmes, she also started DJing in many UK clubs from London to Glasgow, after moving overseas she also broadcasted in Ibiza, Majorca, Tenerife
and Gran Canaria, where she created an award winning popular mid-morning show, known as 'The Brunch Bunch', which was peppered with an array of amusement and captivating facts, oh, and of course not forgetting the inspirational music.
She possess, a unique comical delivery with her cute sensational girly personality and quick fired wit, that produces an outstanding performance for every show, making each programme memorable for all the right reasons. Amanda likes to deliver an insight into her unusual life, including her experiences and observations, while making fun of society's obsession with conformity.
Just so you know, Amanda has decided to put pen to paper once again, and express her creative side for her new role with 'TRANS RADIO UK', by using her past experiences of being born 'Intersex', to develop a bewitching captivating humorous monologue, that will tickle you all silly, while
inspiring others in regard to being fully accepted within society. Known as a very distinctive captivating radio performer, Amanda will more than fulfil your expectations, so hopefully you will join her, on our journey through life, with all its disparities and confusions, so we can outshine the negativity with our own positivity! You will hear her personality shine through like a blinding light that will rapture most, plus her originalmaterial combines to make her one to listen out for in the future.
Some say she is one in a million! When actually she is one in 2 million, due to her androgynous anatomy.
Her favourite quote for life:
Just remember; we are not all the same, but please, please, treat others the same way you expect to
be treated, so we can make this world a better place, starting from this very place……
Amanda Janes
Amanda Joined TRUK in February 2023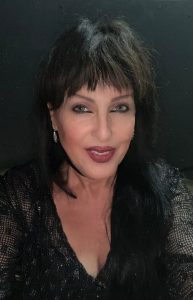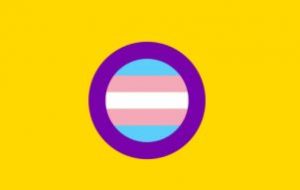 ---