---
Avril Clark Trans Ally of the year!
Written by Lucy Clark on November 16, 2022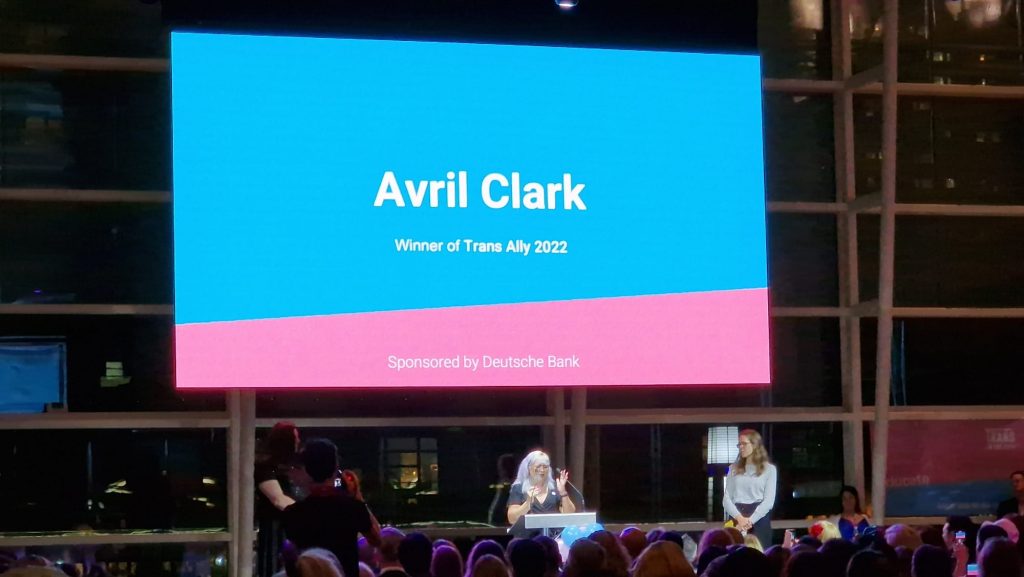 We are delighted to inform you all that Avril Clark won the Trans Ally of the year at last nights Trans in the City Gala.
Up against several important and well know Allies we are so pleased that the judging panel recognised all the amazing work that Avril does for our community.
She is a massive part of Trans Radio UK and has been since the formation in February 2018 where she does numerous shows but also works tirelessly behind the scenes, another role she also does for TRUK Listens.
Avril is a massive Trans Activist and can be seen at many events protesting for Trans Rights as well as being prominent on social media where she tirelessly fights for the rights of Transgender and non-binary People.
We here at Trans Radio UK are so proud of Avril and everything she does. Well done Avril and massive congratulations.
Well done to all the other catorgory winners espcially Emily Waldron who plays for TRUK United and won the Young Trans Champion of the year award.
We (Trans Radio) and Lucy Clark were also shortlisted for awards but sadly did not win…..
---
Reader's opinions
---