---
Ginella Williams (she/her) / Social Media Assistant
Hi, I'm Ginella and I help out behind the scenes with supplies of print, business cards, leaflets and stickers to name a few. You may have heard the Print Smart jingle on the radio, that's me!
Recently I have taken the role of social media assistant putting up posters/video gifs with a few words about the shows on various days. I love all them and can be found in the chat room at all sorts of times enjoying a bit of banter.
My music genre choice has to be 90s club & dance, my favourite artist is David Bowie, especially the 70s and early 80s. I love dancing until the early hours at various nightclubs in London and the big one near Milton Keynes! I am an avid reader, cinema goer and love visits to the theatre especially the Shakespeare Globe. I love rambling, having walked in a few different countries, my most memorable being the Atlas mountain foothills in Morocco passing Berber villages along the way. Most days I manage a walk along the riverside and think nothing of going out for a 15 mile stroll.
Ginella
Ginella has been part of the TRUK team from the very beginning.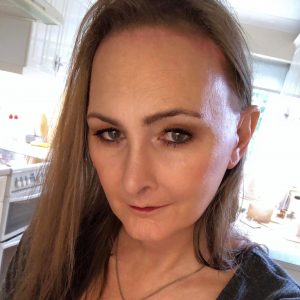 ---