---
---
Kim Hipwell (she/her) shows
---
Hi, I'm Kim Hipwell.
I've been collecting music on vinyl since people were dumping it for CD. I've found wild, weird and wondrous records of all kinds over the years, and I love sharing those sounds.
In the past I've DJed at La Fromagerie in Edinburgh (in the 1990s) and Doctor Easy in Hebden Bridge (in the noughties), and I'm delighted to be able to now bring the same kind of genre-busting fun to TRUK.
Kim joined Trans Radio UK in January 2021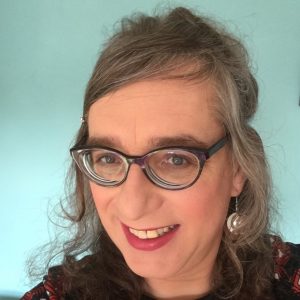 ---