---
Jamesy Davidson (he/him/they/them)
---
Jamesy Davidson (he/him/they/them) shows
---
From the North Coast of Ireland, Jamesy is a law student, activist, ordained minister and events manager who was Chair of the LGBT+ wing of a political party. 
Born in 1999 as a middle child of a 12 child family, just one year after the signing of the Good Friday Agreement, Jamesy is a child of the ceasefire advocating for continued peace, equality and prosperity in the North of Ireland.  His advocacy work has included providing training to political representatives on LGBT+ issues, helping improve transgender+ healthcare and fighting issues with homelessness and discrimination in Ireland. He is studying the Bachelor of Law (Hons) via the Open University in order to progress into Criminal Law and Entertainment Law. 
He has worked with Capital XTRA as part of their Music Potential programme, Showmasters Events at their Comic Con events and local radio as a producer. 
Social Media: 
Jamesy joined TRUK in November 2021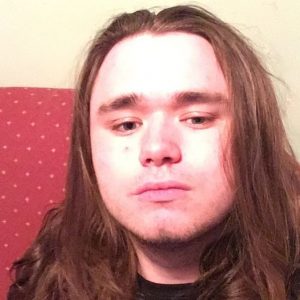 ---